Over 40 years ago, CPG/Grocery retailers helped implement a single standard for product identification- the barcode. What started as a way to speed-up the store checkout, has since become the global language of business.
Today, improved supply chain visibility, accurate product information, product traceability and food safety-made possible by GS1 standards- are enabling the seamless, omni-channel shopping experience that trading partners, regulators and consumers are demanding from the CPG/Grocery sector.
Our standards in action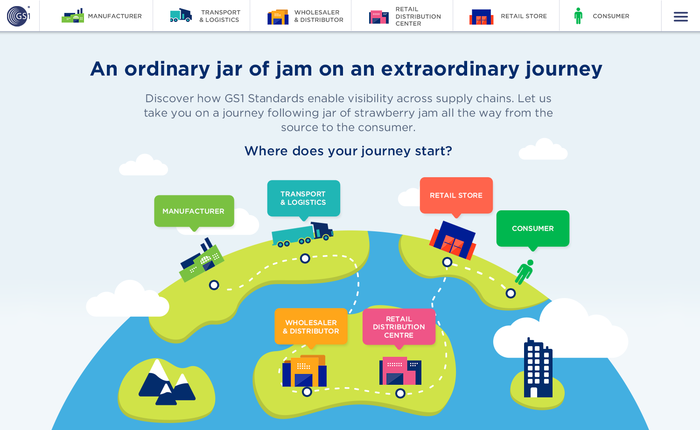 The use of GS1 standards in the retail sector enables your business processes to become more accurate, efficient and responsive:
Who's using our standards in CPG/Grocery?